Gopal Yonjan is a one of the most prominent music composer, director, lyricist, singer and music arranger in the history of nepali music.
In a brief introduction of Gopal Yonjan on an album cover, MusicNepal, the largest music company in Nepal, writes:
"Gopal Yonjan is a music composer, director, lyricist, singer and music arranger, who left us all in May 1997. In his search for excellence, Gopal dedicated his entire life in creating Nepali Music. Though his compositions he illustrates the diversity and beauty of Nepali music with the sensitivity and clarity of a fine painter who touched every stroke with an in-depth understanding of his subject. Gopal's musical genius covered such a wide spectrum that it is not possible to encapsulate the essence of the man in one album.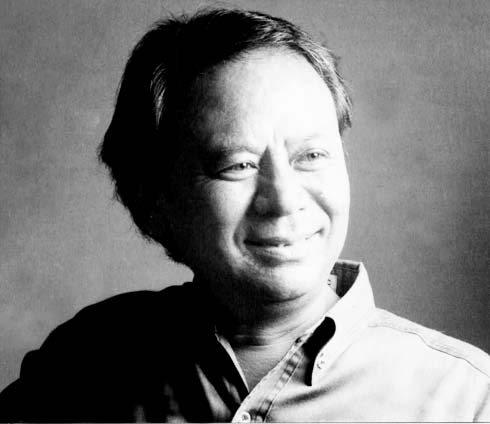 Gopal felt deeply for Nepal and Nepali people. His songs reflects this deep innate bond that he believed would touch a common chords in all Nepalese scattered around the world, transcending man-made barriers and boundaries. His songs hold message especially for the youth of Nepal whom he desire to inspire and motivate."
It is now a decade without Gopal Yonjan in the Nepali music scenario and it will not be an overstatement to say the absence has been deeply felt. His compositions and those composed by other lyricists that his music brought to life are constant reminders of the fact. Besides, these songs raise up memories of the not too distant, but golden past when the famous mitjus' Gopal Yonjan and Narayan Gopal virtually dominated the Nepali music scene.
Besides being a musical genius, Gopal was a true nationalist and loved his country and people. His later songs clearly indicate this and his attempt to reach out to the common mass holds him in high esteem. No matter how often one hears "Deshle ragat mage malai bali chadhau" it unfailingly summons up the Nepali blood worldwide.
We, the Nepalese people, should salute such a great legend of Nepali music Gopal Yonjan, who has given a lot of contributions in promoting the Nepali music. He will remain forever and ever in the heart of Nepalese people as well as other people who love Nepali music.
Hit song of Narayan Gopal
Mero Topi
Malai Maf Garideu,
Galti Hazar Hunchha,
Ay Malai Maya Garne Haru,
Kehi Chotle,
Lau Suna Ma Bhanchhu,
Chumera Pana Bhari,
Yeti Chokho,
Samhala ghumtoharu,
Aankha chhopi Narou,
Malai Zindagiyo Lagdachha,
Timro Jasto Mutu Meropani,
Sara Din Arulai,
Birsera Pheri Malaina Hera etc